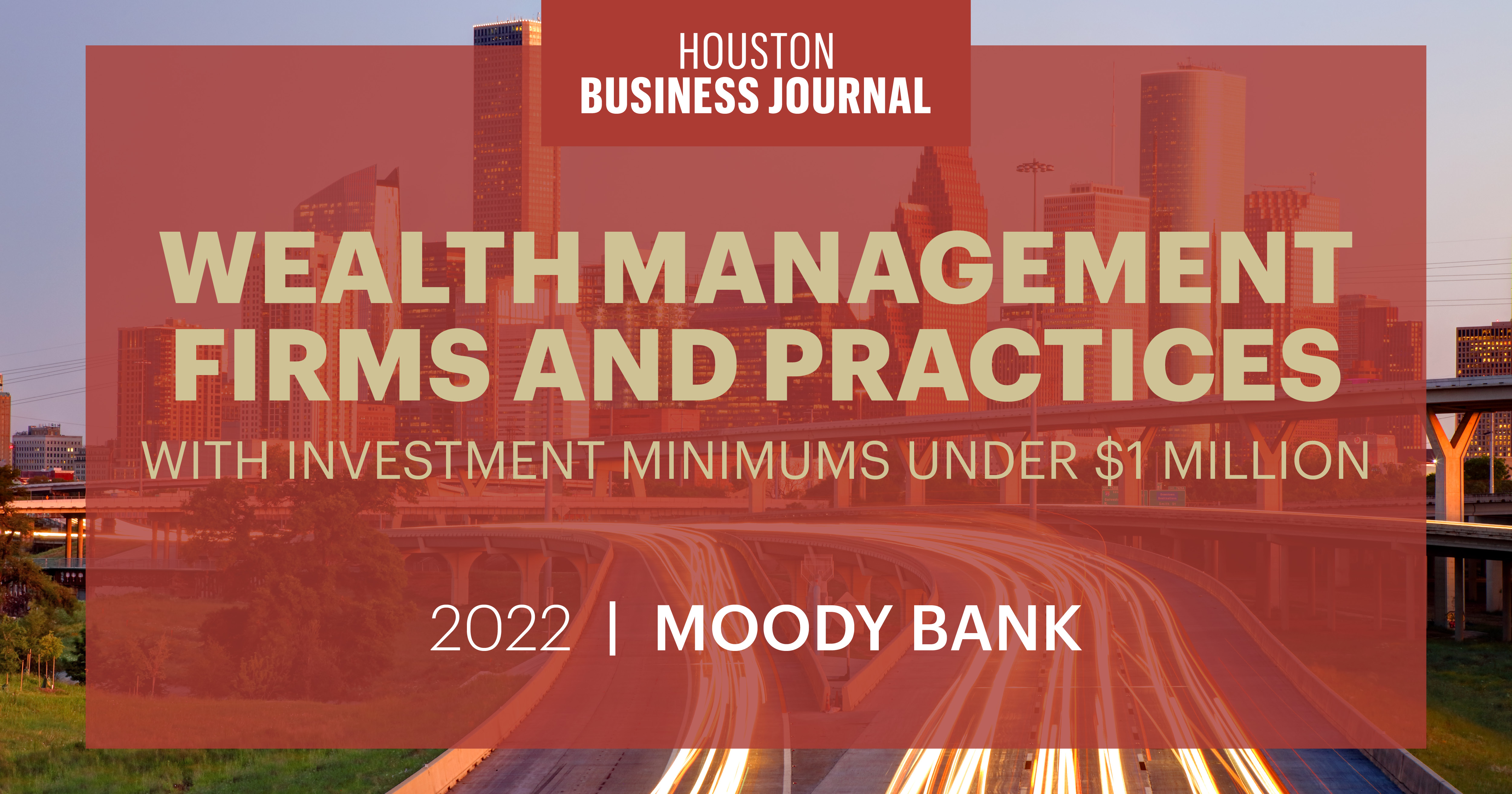 GALVESTON, TEXAS – Houston Business Journal named Moody Bank a top wealth management firm as part of its annual Wealth Management Book of Lists. Moody Bank came in at number one among 25 wealth management firms and practices, investment minimum under $1 million.
Formerly the City National Bank, Moody National Bank received its charter from the Comptroller of Currency in 1907. In 1927, the City National Bank was granted trust powers, but full trust operations began in 1928. Today, the Bank's wealth management and trust department is one of the largest and oldest in our state and a cornerstone of our business. Our experienced team provides customized wealth management, estate planning and administration, investment management, real estate and ranch management, oil and gas and trust services to help individuals, families, trusts, businesses and non-profits meet their financial goals.
Houston Business Journal's Book of Lists provides more than 1,000 of the hottest area companies in their fields, by ranking. Researchers compile rankings from original and often exclusive data that can only be found using the Book of Lists.