Marika DaPron
Senior Vice President, Marketing Director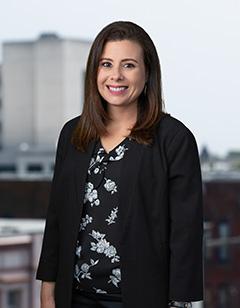 About Marika DaPron
Marika is a Senior Vice President, Marketing Director at our Main Banking Center in Galveston. She brings 20 years experience in Marketing to her role.
Marika's advice for new customers is:
"Look for a bank that provides more than banking products. Moody Bank is a service bank–we are in the business to serve both our customers and the community."
A graduate of Texas A&M University, Marika lives in Dickinson with her family. She serves as Board Secretary for Dickinson Little League and recently graduated from the Galveston Regional Chamber of Commerce program, Leadership Galveston.