Mike Worthen
Executive Vice President, Chief Credit Officer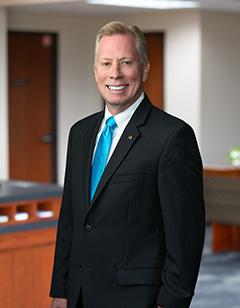 About Mike Worthen
Michael is an Executive Vice President, Chief Credit Officer at our Clear Lake Banking Center. He brings over 35 years of experience in credit administration to his role and specializes in Commercial, Commercial Real Estate, and Single Family Residential Development Lending. For Michael, the most satisfying part of his job is helping customers realize their dreams while learning about their businesses at the same time. The most gratifying part of his job is training new associates and watching them become successful leaders within the banking industry.
Michael's advice for new customers is:
"If you have a strong relationship with your current banker and they're taking care of your needs, stick with them. If they're not, come meet with a Moody Bank associate."
A graduate of Texas State University, Michael lives in Houston with his wife. In his free time, he enjoys saltwater fishing, gardening, and being outdoors.