Rick Price
Executive Vice President, Chief Retail Banking Officer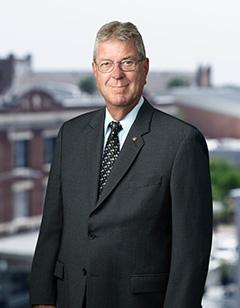 About Rick Price
Rick is an Executive Vice President and Chief Retail Banking Officer at our Downtown Galveston Banking Center. He has been with Moody Bank for 22 years, including 11 in his current role, and enjoys working with the Moody Bank team to deliver the best possible customer service experience.
Rick's advice for new customers is:
"Bank somewhere you can establish a personal relationship with your banker, a banker that will share his or her cell phone number with you. We pride ourselves on developing that kind of a relationship with clients at Moody Bank."
Rick is a longtime resident of Jamaica Beach, TX, where he is part of the volunteer fire department and a member of the Gulf Coast Center Board of Trustees. In his free time, Rick enjoys barbecuing, RVing, and beachcombing.